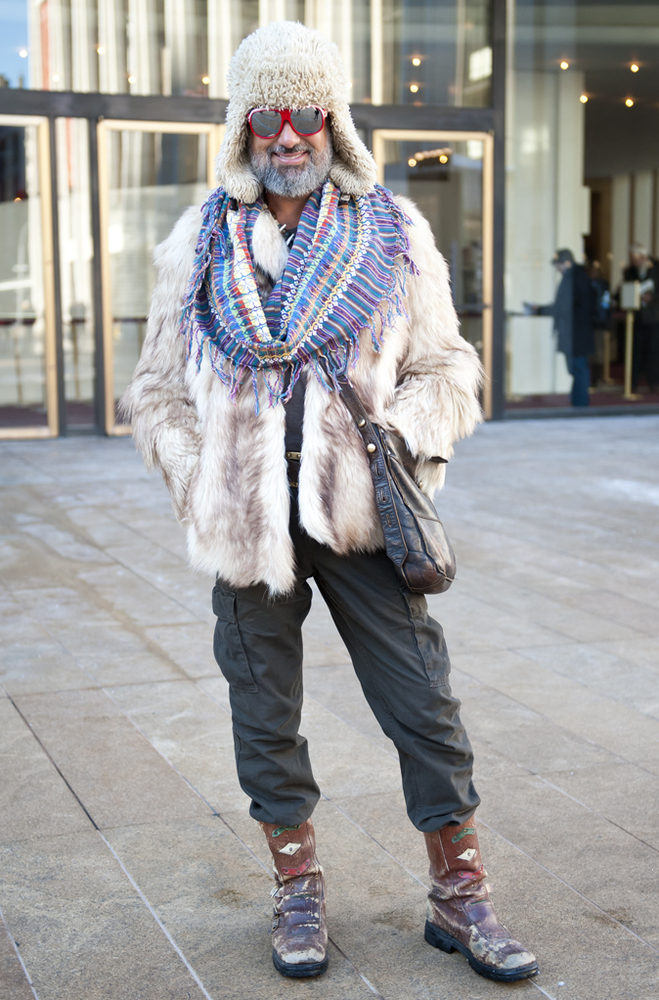 Normally, I don't look forward to writing my Running With Mascara posts as much as my Chew On That posts, but this week I am SO excited. Why, you ask? Because I get to be mean! While Jen and Allison focus on the fashion more seriously, I get to laugh at people who think they look cool! Keep reading for my picks for the worst of Fashion Week thus far. Buckle your seat belts, because we're leaving Earth. 
First, I'll talk about that man above. He looks like something that was startled out of hibernation and got snow-blindness, so he put on some sunglasses. Then, some cruel soul decided to throw a piece of shredded rug around his neck and give him old boots. I'm sorry, and whoever did this to you should pay, Blind Bear.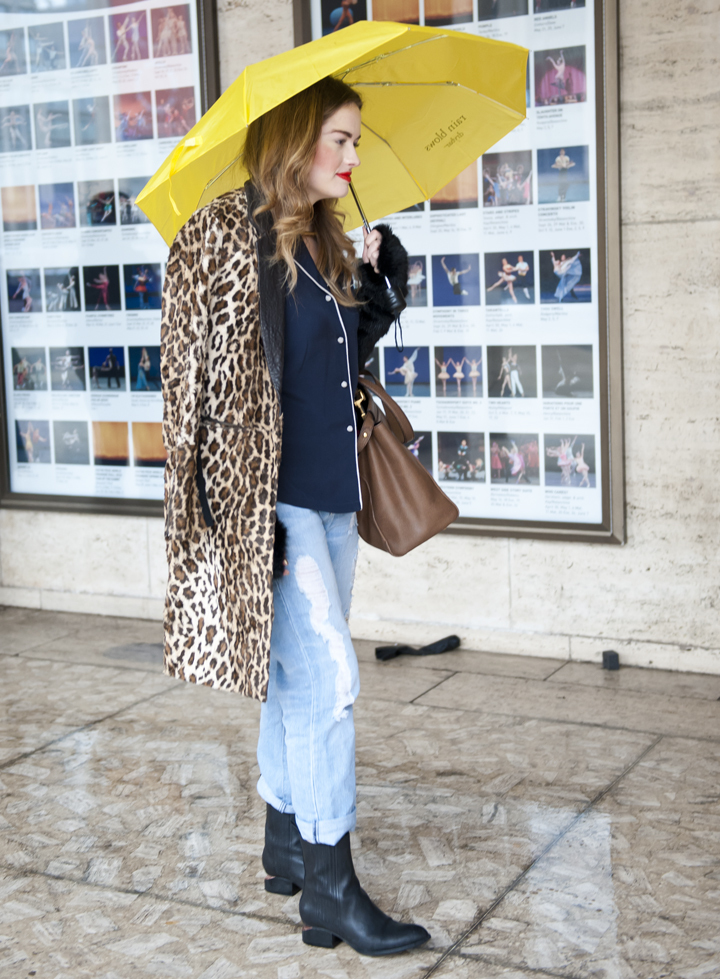 I really have no idea where to start with this one, so we'll go top down. If you'd like to follow along with me, cover up the picture and slowly bring your hand down as you read. First, the yellow umbrella. Oh! Cute, and it could go with so much! Next, the face. Oh… oh God. I'm so sorry, ma'am, I thought you were a porcelain doll with all that makeup. Then the shirt. I'm glad she has enough confidence to wear her pajama shirt to the show. The coat looks like something out of my nightmares. Hey, Porcelain Doll woman, Alanis Morisette called from 1996 and she wants her jeans back. Next!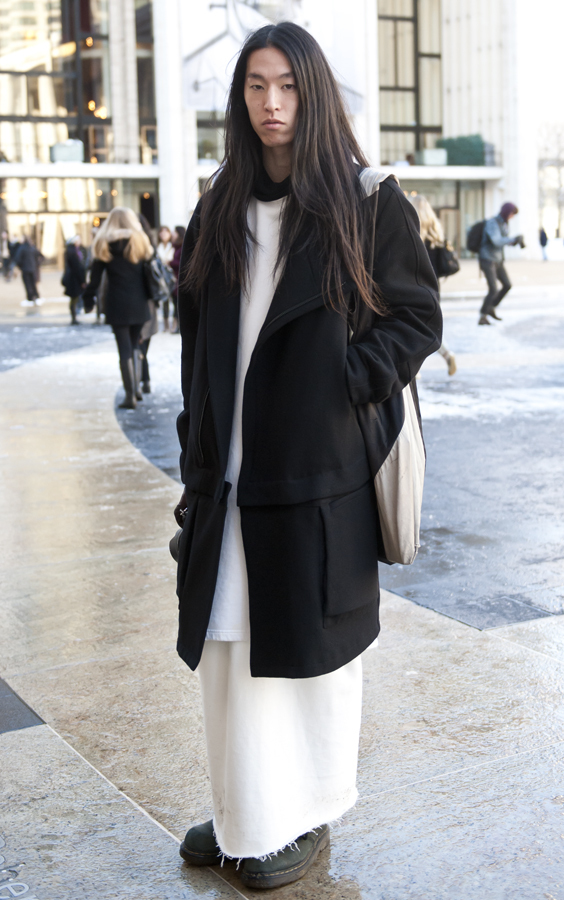 Dear sir or madam, if you were going for Beardless Jesus With a Topcoat… NAILED IT!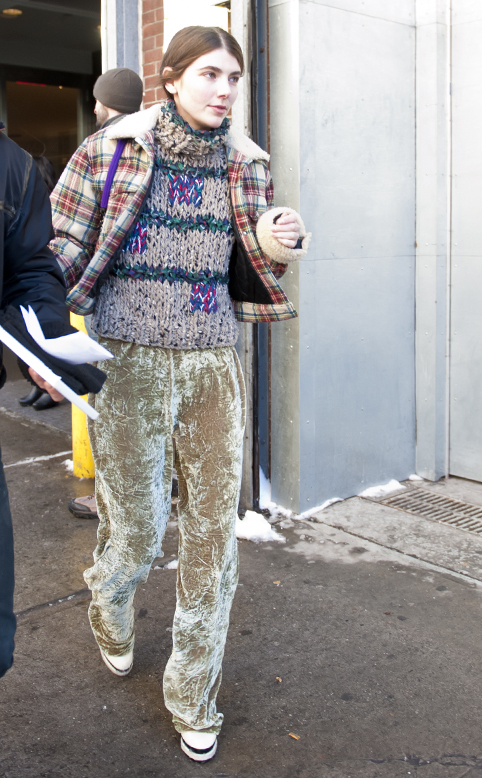 My fashion motto is one of Macklemore's lyrics: "I wear your granddad's clothes, I look incredible." Apparently, the saying doesn't hold true for girls and their grandmother's clothes. She looks like she stole the bottoms to Betty White's tracksuit and the top from the lint collector of her dryer.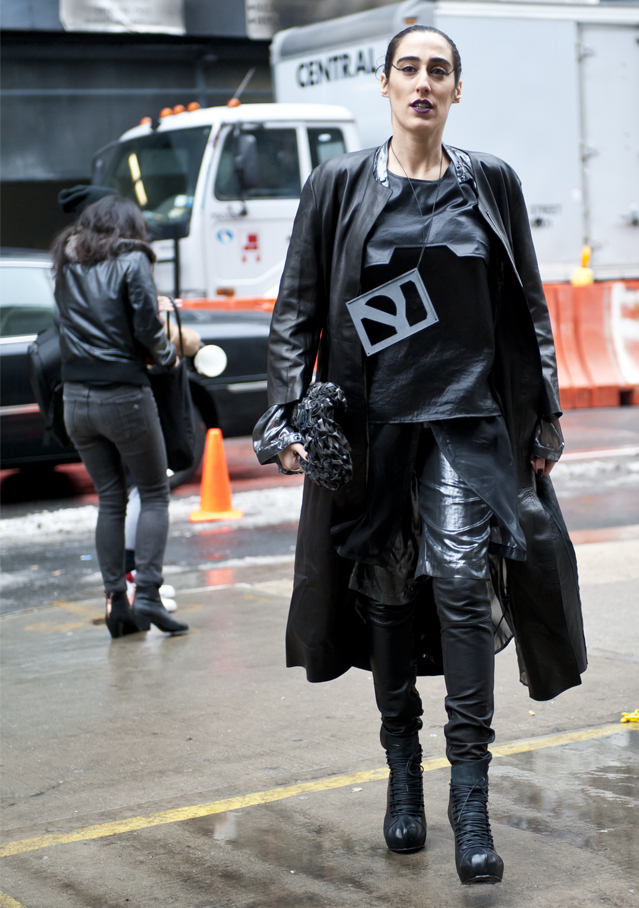 This poor soul was watching a 24-hour marathon of The Matrix before heading to the show. Apparently, she chose neither the blue pill nor the red pill, and instead went with the crazy pill.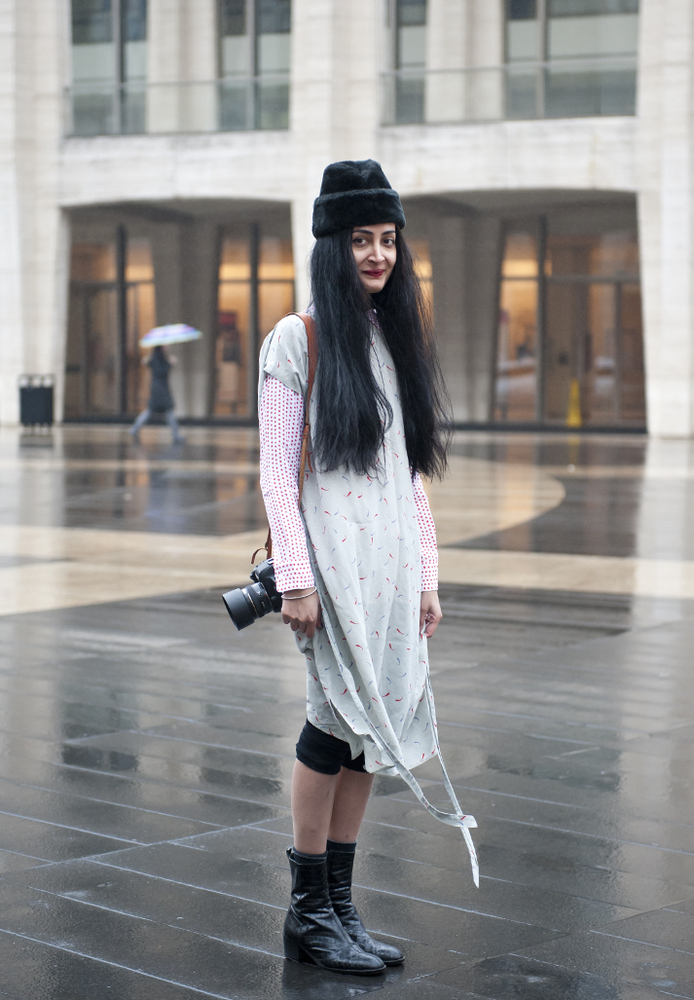 I stopped having nightmares about the girl from The Grudge years ago. To find out that she's a real person means I won't be sleeping for awhile. That whimsical furry hat isn't doing anything to make her less horrifying.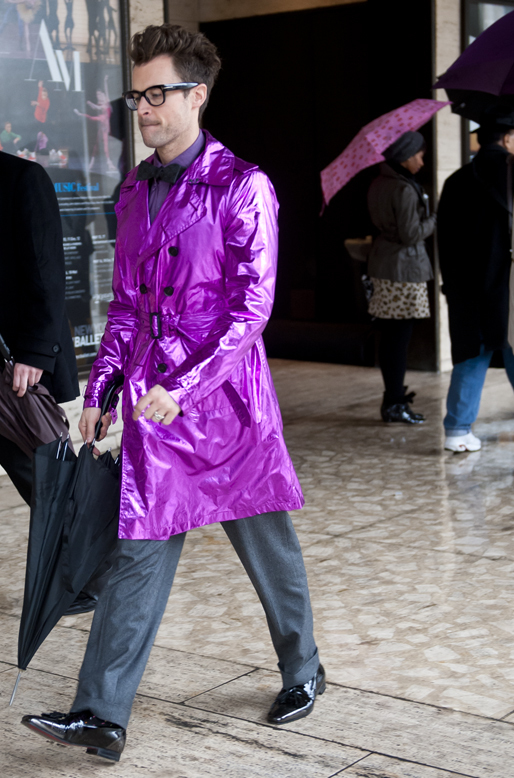 Kids, take this as a lesson. This is what happens when you wrap yourself in aluminum foil, put on some hipster glasses, and microwave yourself.
Oh, so this is what happens with the members of *N'Sync combine with the cast of the Jersey Shore and get beamed to Mars. An overly tanned, clean cut man with frosted tips, one of Joan Rivers' furs, a Zoolander pout, and a bag designed by E.T. himself!
Did you make it back to Earth with me? Good, because that was an exhausting journey. I'm all for fashion, but I'm not for insanity. Let's leave the fashion to the pros.
3 Comments